Progress Industries offers living supports and services in a variety of settings ranging from 24-hour supervision to intermittent support. The philosophy of the residential program focuses on providing training in all aspects of their community. Qualified and trained personnel provide residential services in community-based integrated settings.
Home and Community Based Services (HCBS) 24-Hour Services.

Consists of residential daily community living services with 24 hour supervision in eight (5) person homes in Newton and seven (5) person homes in the Des Moines area.
Supported Community Living (SCL) Services.  Designed to assist individuals on an hourly basis in their own home with daily living needs that may include advocacy, community and daily living skills and transportation.
Intermediate Care Facility for Persons with Intellectual Disabilities (ICF-ID). Designed to assist individuals with more intense needs to live and work in an integrated community setting. Progress Industries operations three (8) person homes in Newton.
View a list of our current Residential Locations: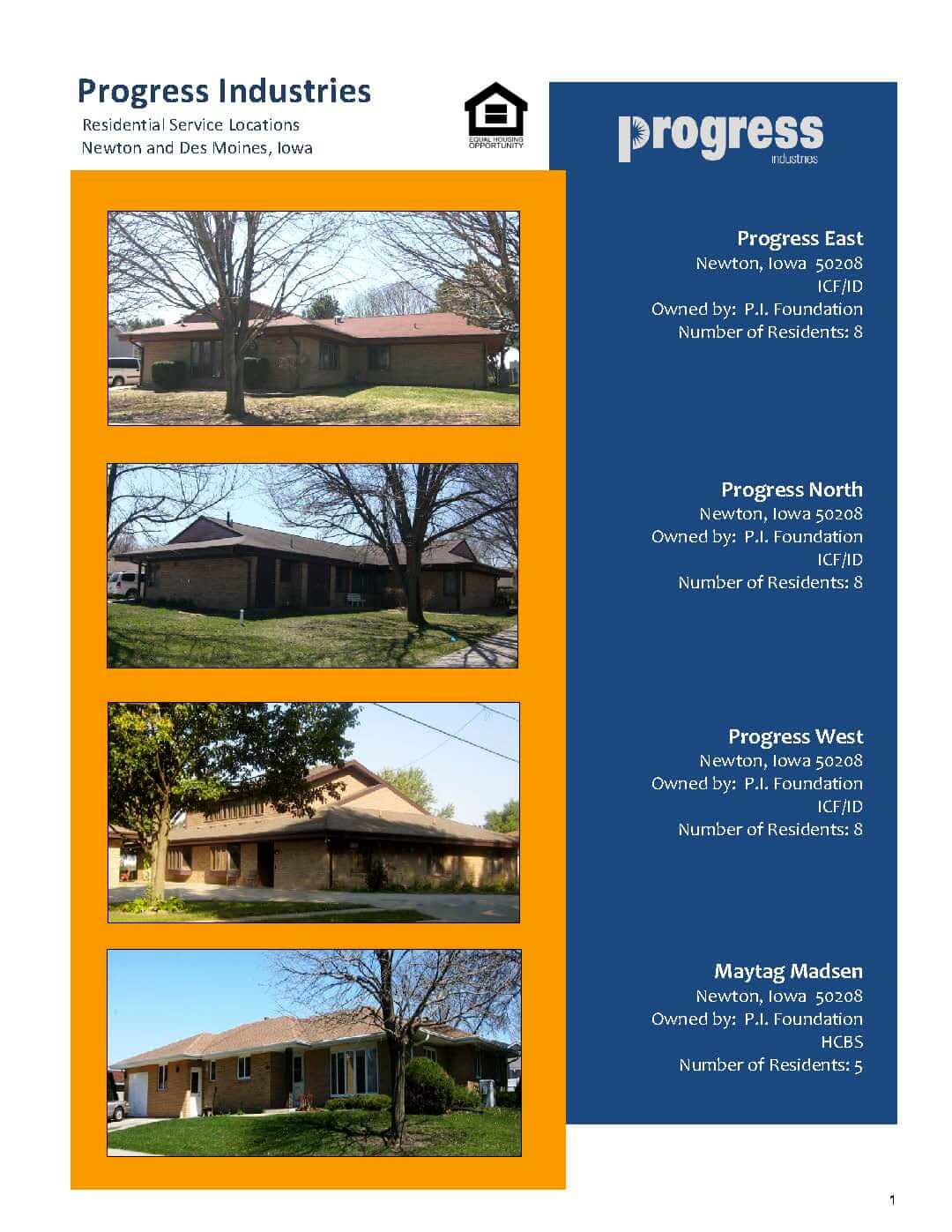 Who should I contact for more information?

Newton and surrounding communities
Call 641-792-6119  Email: jaspercountyreferrals@progressindustries.org
Des Moines area
Call 515-557-1810  Email: polkcountyreferrals@progressindustries.org
If you are interested in learning more about our enrollment process or ready to apply, click here